---
Meme hosted and created by
Tynga's Reviews
---
I work in a school library, and one of the best parts of my job is
collection development.Every month I get to help select new books for
my LMC! As a result I'm always anxiously awaiting the new shipment
of books. I will be posting a "Stacking the Shelves"post at least once
a month to showcase the new books that I am most excited to get
my hands on. I'll also be sharing books I've gotten through
other sources such as my public library or my local bookshop.
---
I will also use this space to feature the books I am currently reading.
This small sub section of stacking the shelves will be called
"In my Poppy Book Bag"
because the books I'm currently reading are often toted around in my
pretty poppy flower book bag. Since these titles are currently being
read you can expect to see reviews in the following weeks!

---
Titles are linked to their goodreads listing, summaries are also from goodreads
So I discovered NetGalley last week. I signed up for an account and requested a bunch of titles. I didn't get approved for them all but I was granted access to a few (Including the one I was most anxious to get Ashen Winter!) Now if I only had an e-reader I wouldn't have to read them off my computer or the tiny screen on my smart phone.
The Following titles ARCs I received via NetGalley
Ashen Winter
(Ashfall #2) by Mike Mullin/October 14, 2012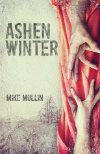 Just finished it yesterday, it's just as action packed as the 1st one! Full review to come closer to the release date.
Summary:
It's been over six months since the eruption of the Yellowstone supervolcano. Alex and Darla have been staying with Alex's relatives, trying to cope with the new reality of the primitive world so vividly portrayed in Ashfall, the first book in this series. It's also been six months of waiting for Alex's parents to return from Iowa. Alex and Darla decide they can wait no longer and must retrace their journey into Iowa to find and bring back Alex's parents to the tenuous safety of Illinois. But the landscape they cross is even more perilous than before, with life-and-death battles for food and power between the remaining communities. When the unthinkable happens, Alex must find new reserves of strength and determination to survive.
Glitch
by Heather Anastasiu
/August 7, 2012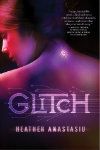 Summary: In the Community, there is no more pain or war. Implanted computer chips have wiped humanity clean of destructive emotions, and thoughts are replaced by a feed from the Link network. When Zoe starts to malfunction (or "glitch"), she suddenly begins having her own thoughts, feelings, and identity. Any anomalies must be immediately reported and repaired, but Zoe has a secret so dark it will mean certain deactivation if she is caught: her glitches have given her uncontrollable telekinetic powers. As Zoe struggles to control her abilities and stay hidden, she meets other glitchers including Max, who can disguise his appearance, and Adrien, who has visions of the future. Together, this growing band of glitchers must find a way to free themselves from the controlling hands of the Community before they're caught and deactivated, or worse. In this action-packed debut, Glitch begins an exciting new young adult trilogy.
Amber House
by
Kelly Moore, Tucker Reed & Larkin Reed/September 1, 2012
Summary:
"I was sixteen the first time my grandmother died . . ."

Sarah Parsons has never seen Amber House, the grand Maryland estate that's been in her family for three centuries. She's never walked its hedge maze nor found its secret chambers; she's never glimpsed the shades that haunt it, nor hunted for lost diamonds in its walls.

But all of that is about to change. After her grandmother passes away, Sarah and her friend Jackson decide to search for the diamonds--and the house comes alive. She discovers that she can see visions of the house's past, like the eighteenth-century sea captain who hid the jewels, or the glamorous great-grandmother driven mad by grief. She grows closer to both Jackson and a young man named Richard Hathaway, whose family histories are each deeply entwined with her own. But when the visions start to threaten the person she holds most dear, Sarah must do everything she can to get to the bottom of the house's secrets, and stop the course of history before it is cemented forever.