Feature & Follow is a weekly meme hosted by Parajunkee's View & Alison Can Read. Every week feature a different blog and post a question. Each week bloggers create there own F&F post answering the question and linking back.
It's a great way to meet other book bloggers and gain new followers!
Q:Activity! Dream cast your current read.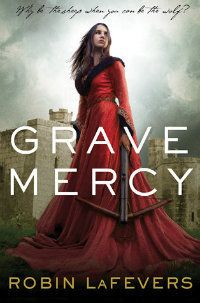 Oh, I am so bad at casting books...and I typically don't like to cast them while I'm reading because then I have them stuck in my mind the whole time. I'm actually currently reading Ashen Winter by Mike Mullen but I honestly have no idea who I would cast. I did just finish Grave Mercy by Robin LaFevers this week So I'll go ahead and take a stab at it.
Ismae:
Isabelle Fuhrman
For Ismae, I wanted someone who wasn't a BIG name, not ancestrally an unknown but not someone you would think of instantly. Being that Ismae is an assassin I wanted someone tough. So my mind wandered to the Hunger Games, but didn't want to use Jennifer Lawrence. Then my mind came to the girl who played Clove, Isabelle Fuhrman. After looking at a few photos I think she would be a good choice and not to mention with her performance as Clove I have no doubt she could handle the physicality that a roll at Ismae would require.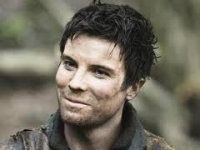 I didn't realize it when I was reading but I kinda sorta had an image of Joseph Fiennes as Robert Dudly in Elizabeth. Not exactly but it was close. Mind you that movie is from 1997 and I don't think he would work alongside Isabelle Fuhrman. So I started to think of period movies and TV shows & remembers Game of Thrones, I don't have HBO so I haven't seen the show, but came across a few pictures of Joe Dempsie and thought he could work for Duval (and he is 25 so the age is right) and actually he is much closer to the Duval I had in my head.